This event has already occurred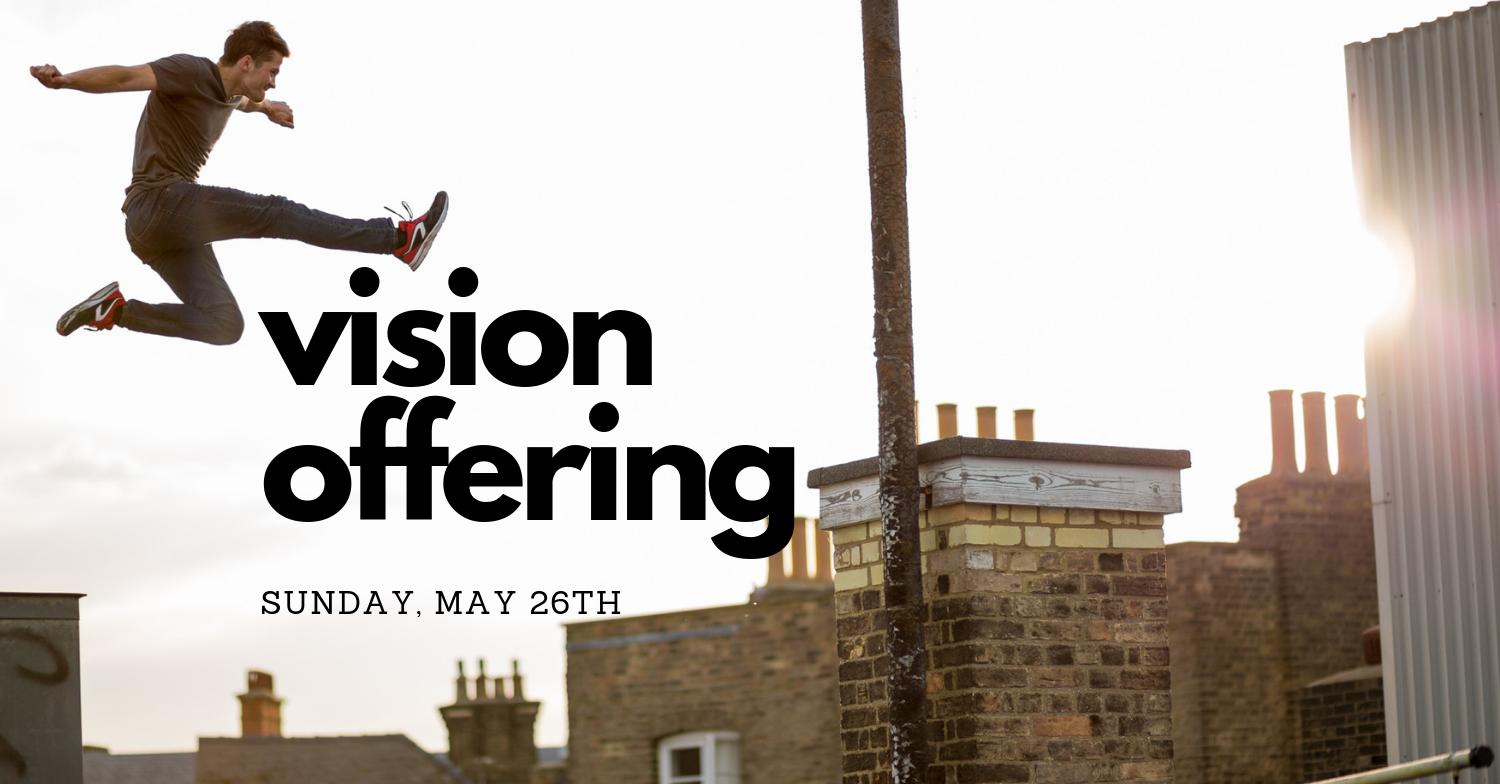 Save to your Calendar
We're all looking forward with faith and great expectation to Sunday, May 26th - our annual Calvary Church Vision Offering. This is a one-time best gift that we're encouraging our entire church family to prayerfully consider being a part of. Our students and kids can do something, our single adults and married couples can do something, and our business leaders can do something to partner together and participate on this significant day.

Every year in the spring, at the end of May we have the opportunity to participate as a church in something that will bring further strength to what God has called us to here at Calvary as we move our mission forward. Our Vision Offering is a one-time sacrificial gift above and beyond our regular tithes and offerings that will enable us to continue serving our community, as well as making some great improvements to our church. Last year we superseded our original goal, and this year we are believing for an even greater miracle.

Participating in this annual offering is about more than just giving towards projects. This offering enables us to take a giant leap forward in fulfilling the big opportunities God has placed before us. Please pray, prepare, and participate in this church wide miracle of generosity. We give knowing none of us can accomplish individually what all of us can do together. Giving made safe, quick, and convenient can be done through Calvary Connect. Click here to Give Now.
"Because I have set my heart on the house of my God, I have given to the house of my God, over and above all that I have prepared for the holy house...Who among you is ready and willing to join in the giving?" I Chronicles 29:3-6