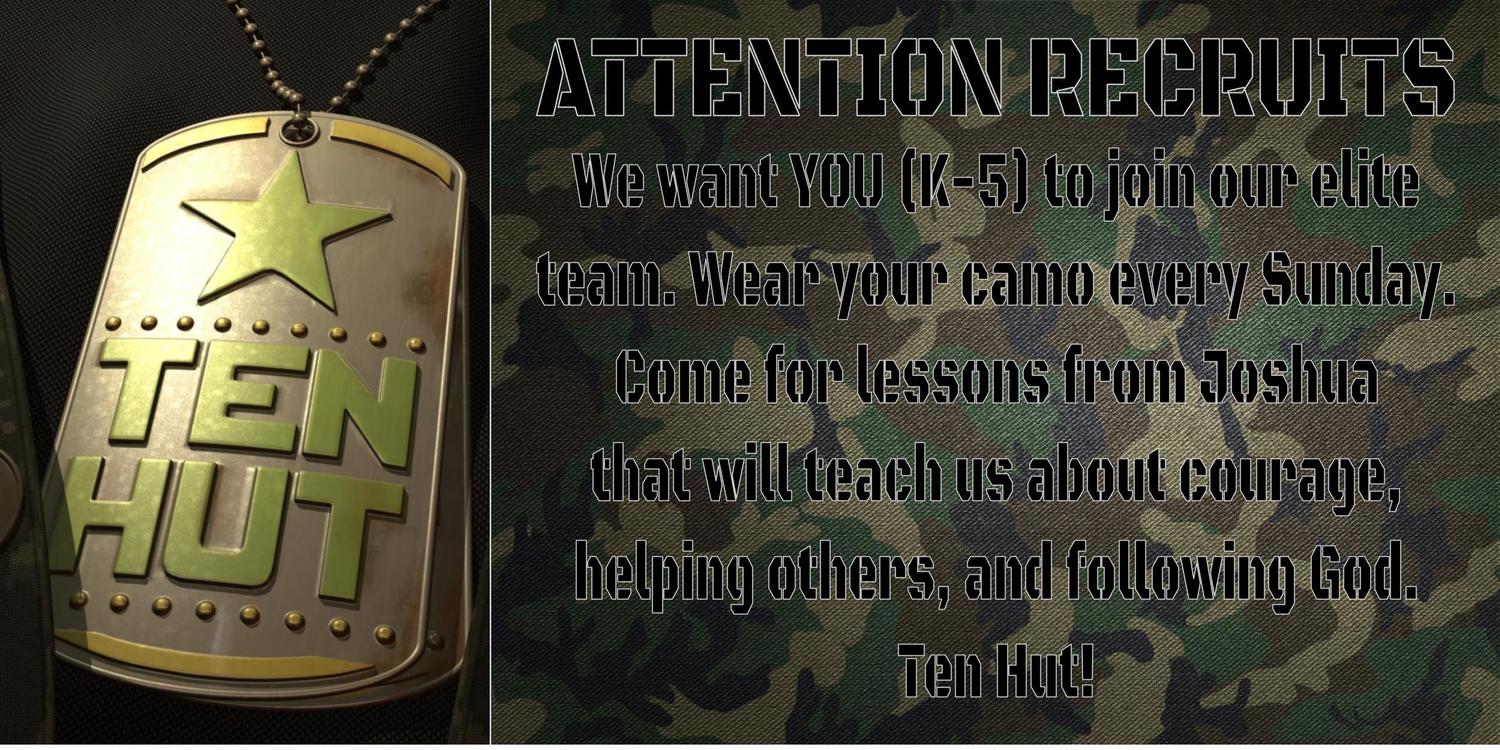 Save to your Calendar
Attention, Recruits! We want YOU to join recruits Boston and Beans as they seek to join one of the most elite military units of all time. Each week Sergeant Niece teaches them lessons from the life of Joshua on courage, helping others, following God, remembering the great things God has done, prayer, and God's promises for our life. Fall in rank and join the training as we learn to keep step with the life of Joshua. Ten Hut!
We are encouraging all kids to come to church in their camo. Join in with our army base themed unit.
This is for kids (K-5) every Sunday at all our services (9am, 10:30am, 12pm)
May 12, 19, 26
June 2, 9, 16, 23, 30