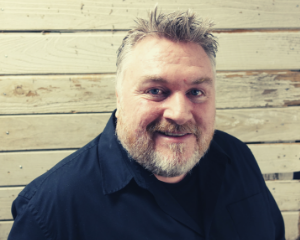 Executive Team
Pastor Steve is the lead pastor and visioneer of Calvary Church. His heart is to empower and equip people of all ages to minister to the world around them, while leading them to become fully devoted followers of Christ. With his wife Susan and their two adult sons Zachary and Tyler, they have a strong love for God and His people.
After touring the United States and Mexico with a Christian theatre company based out of Cleveland, Tennessee; followed by many years as a business owner and graphic designer, he felt the call to full time ministry. Graduating in 1991 with a Bible Major from A.S.K. Bible Training Center with Minors in Ministerial Studies, Evangelism, Christian Counseling, and Biblical Studies, he is ordained with the Pentecostal Holiness Church of Canada (PHCC Ministries). With almost three decades of church ministry, itinerant speaking, and church planting, Pastor Steve is also a dynamic speaker, teacher, and encourager with a unique ability to effectively communicate the gospel through humorous stories and solid biblical teaching.
Having lived and served in ministry in Halifax, Toronto, and now Vancouver, he has a deep passion for the nation and people of Canada - "the true north strong and free". Pastor Steve also serves as the Regional Superintendent for the Western Canada Conference of PHCC Ministries.
Traveller, preacher, graphic designer and laugher. Lover of fast cars, graffiti, Mickey Mouse and his family.